At some point, you may need to replace the windows in your garage, and you want to find the best cheap windows available. But how can you know what to look for? In this article, we will provide you with information on the best types of windows for garages, how to choose the right one for your needs, and where to find them.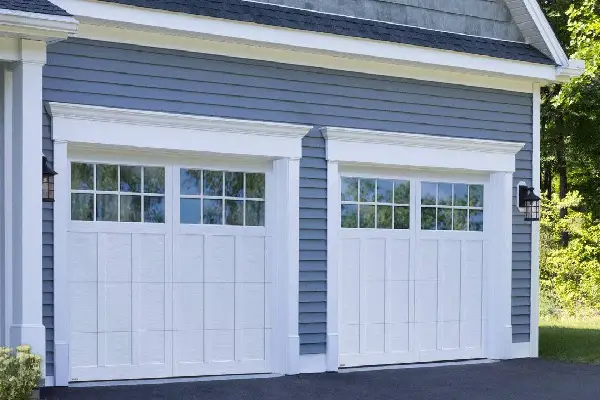 Types of Garage Windows
When it comes to garage windows, there are several different types to consider. Here are the most common ones:
Single-Hung Windows
Single-hung windows are a popular choice for garages. They have a stationary top sash and a bottom sash that slides up and down. They are usually affordable and can be energy efficient if they have the right glass.
Double-Hung Windows
Double-hung windows are similar to single-hung windows, but both the top and bottom sashes can move up and down. They are more expensive than single-hung windows, but they offer more ventilation options.
Sliding Windows
Sliding windows are also a popular option for garages. They slide open horizontally and are easy to operate. They are also usually affordable and can be energy efficient if they have the right glass.
Casement Windows
Casement windows are a more expensive option, but they offer excellent energy efficiency and ventilation. They open outward with a crank and can be a great choice if you want to maximize airflow in your garage.
Awning Windows
Awning windows are similar to casement windows, but they open outward from the bottom. They are a good option if you want to allow ventilation while keeping out rain.
Choosing the Right Garage Window
When choosing the right garage window, you should consider several factors. Here are the most important ones:
Budget
First and foremost, you need to determine how much you are willing to spend on your garage windows. You can find affordable options in all of the above categories, so it's a matter of finding the right balance between price and quality.
Size
The size of your garage windows will depend on the size of your garage and the amount of light and ventilation you want. You should measure your existing windows and consider whether you want to make any changes to the size or location.
Energy Efficiency
Energy-efficient windows can help you save money on your energy bills, and they are also better for the environment. Look for windows with low-E glass and a good Energy Star rating.
Material
Garage windows can be made from a variety of materials, including vinyl, wood, and aluminum. Each material has its pros and cons, so you should consider factors such as durability, maintenance, and style.
Where to Find Cheap Garage Windows
Now that you know what to look for in a garage window, where can you find the best cheap options? Here are some suggestions:
Home Improvement Stores
Home improvement stores like Home Depot and Lowe's carry a wide range of affordable garage windows. You can usually find a variety of sizes, materials, and styles.
Online Retailers
Online retailers like Amazon and Build.com also offer a wide selection of garage windows at competitive prices. Just be sure to read reviews and check the return policy before making a purchase.
Local Window Suppliers
Finally, you can also check with local window suppliers to see if they have any clearance or overstock windows available at a discount. This can be a great way to save money while still getting a high-quality window.
Q: Can I install garage windows myself?
A: Yes, installing garage windows is a DIY-friendly project. However, if you're not comfortable with DIY projects or don't have the necessary tools, it's best to hire a professional.
Q: Are there any building codes or regulations I need to follow when installing garage windows?
A: Yes, building codes and regulations vary by location, so it's important to check with your local building department before installing windows in your garage.
Conclusion
When it comes to finding the best cheap windows for your garage, it's important to consider factors such as size, energy efficiency, and material. By taking the time to research your options and compare prices, you can find a high-quality window that meets your needs and budget.
Remember to look for windows that are specifically designed for garages, as they will often have features that make them more durable and secure. And don't forget to take accurate measurements to ensure that the window fits properly.