If you own a car and have a garage, you probably want to keep both your vehicle and garage floor protected.
After all, your car is a valuable investment, and your garage floor deserves to be well-maintained. Garage car mats are the perfect solution to ensure both your car and garage floor stay in top condition.
In this article, we'll take a closer look at three popular garage car mats: the G4, Rust-Oleum, and Armor All, to help you make an informed decision on which one is best for you.
The Importance of Garage Car Mats
Garage car mats play a crucial role in maintaining the condition of your garage floor and preserving the value of your car.
They act as a protective barrier, preventing oil, dirt, and other fluids from staining or deteriorating the garage floor. They offer slip resistance, ensuring that you and your vehicle are safe when walking or driving on the surface.
Top 5 Garage Car Mats
1. Armor All Original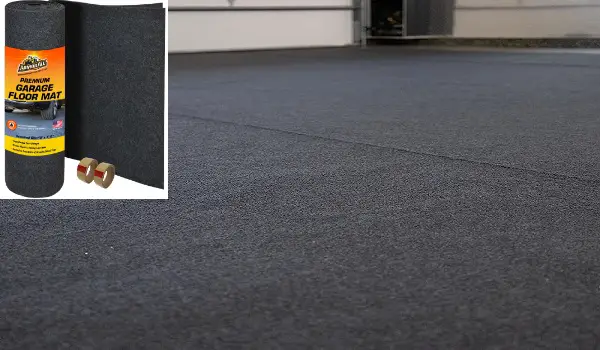 The Armor All Original garage car mat is an ideal tool for transforming your home garage into a showroom-quality space.
Its waterproof backing prevents spills from soaking through and allows water to run off, keeping your garage floor dry. The absorbent fabric traps dirt and oil, ensuring a clean environment.
Pros:
Waterproof backing to prevent spills.
Anti-slip tape at each corner for added security.
Easy to clean and maintain.
Cons:
Might not dry quickly after cleaning.
2. Auto Floor Guard 8520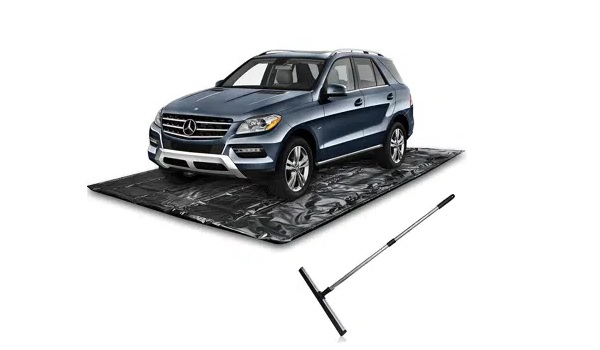 The Auto Floor Guard 8520 is designed to withstand all weather conditions. It protects surfaces against oils, acids, mud, water, salt, and more.
The patented stay-put squeegee corners allow water to drain down into the channels below the mat, keeping your garage floor dry and damage-free.
Pros:
Specially designed for all-weather use.
High-quality, durable fabric with easy installation.
Superior protection against various substances.
Cons:
The waterproof surface can get slippery.
3. True Contain Containment Mat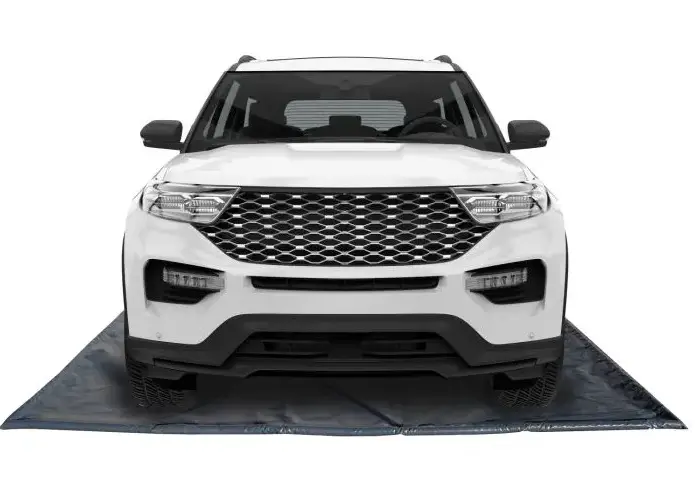 The True Contain Containment Mat is perfect for homeowners and business owners looking to safeguard their garage floors from messy winter weather. It captures water, snow, and ice, preventing slips and damage caused by moisture.
Pros:
Thicker fabric for extreme temperatures.
Backed with high-quality suction cups for easy installation.
Prevents damage to concrete and keeps the garage floor looking new.
Cons:
Rubber suckers might slide on damp floors.
4. G4 Light Rollout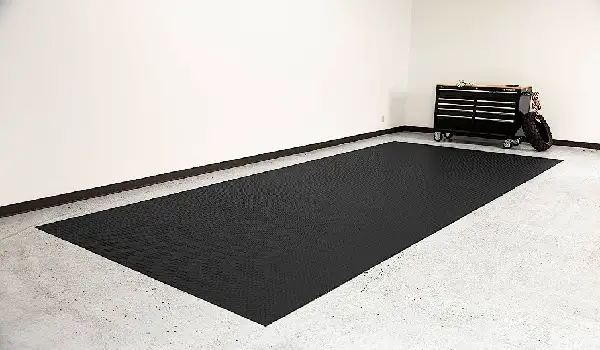 The G4 Light Rollout floor mat is made with a durable diamond tread pattern for slip resistance and added safety.
It is constructed with high-quality solid polyvinyl, making it versatile and waterproof. The rollout design allows for easy installation over concrete or wood subfloors.
Pros:
Slip-resistant and durable.
Easy installation and can be cut to fit any size garage.
Offers a rugged and industrial look.
Cons:
Edges may curl and require securing.
5. Rust-Oleum Epoxy Shield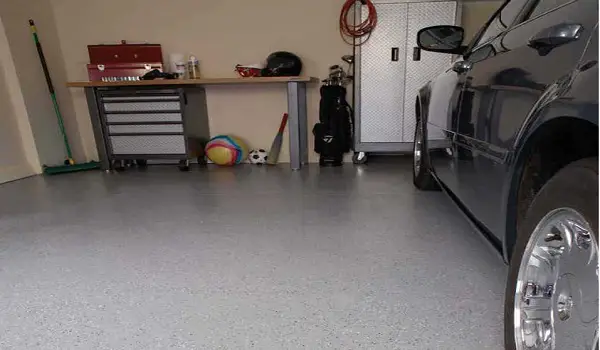 The Rust-Oleum Epoxy Shield is a unique garage floor protector that is more than just a mat. It's an actual coating that strengthens and protects your garage floor from wear and tear, chemicals, and stains. It creates a premium non-porous finish that is highly durable.
Pros:
Durable coating with high gloss and gloss retention.
Resistant to chipping, cracking, and fading.
Protects against oil, gas, and other hydrocarbons.
Cons:
Only available in dark gray.
Conclusion
In conclusion, garage car mats are essential for protecting both your car and garage floor.
Among the top choices, the Rust-Oleum Epoxy Shield stands out as it offers a durable coating that enhances the garage floor's longevity and appearance.
Each mat on this list has its unique features and benefits, catering to various needs and preferences. Select the one that best suits your requirements to ensure your garage stays clean, organized, and well-protected.
FAQs
How do I clean the garage car mat?
Cleaning the garage car mat is easy; you can simply hose it off or use a vacuum cleaner to remove debris and dirt.
Can I cut the garage car mat to fit my garage space?
Yes, most garage car mats can be easily cut to fit any area in your garage.
Does the garage car mat protect against chemicals and oils?
Yes, many garage car mats are designed to resist chemical spills, oil, and other substances.
Will the garage car mat prevent slipping?
Yes, garage car mats often come with anti-slip properties, ensuring you and your car are safe.
Is the garage car mat easy to install?
Most garage car mats are straightforward to install and require minimal assembly, if any.