It's that time of the year – garage door celebrations season! While the traditional way of celebrating milestones has been to throw a bash and invite all your closest friends and family, garage door celebrations are becoming an increasingly popular way to mark special occasions.
Whether it's your birthday, promotion, or graduation, garage door celebrations are a unique and fun way to show off your style, creativity, and festive spirit. From glowing signs and festive music to confetti-filled balloons, there are so many ways you can make your celebration stand out from the rest.
So here we present 10 awesome ways to garage door celebration ideas for 2023. Read on to learn more!
10 Best Garage Door Celebrations 2023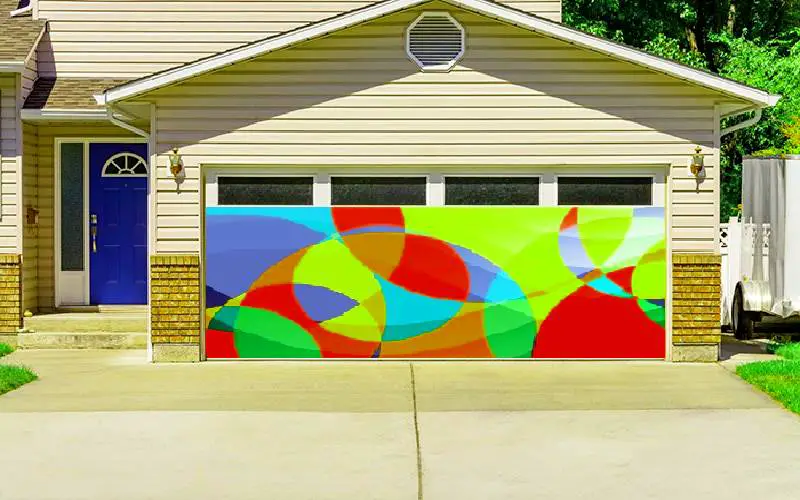 1. Celebrate with a Color Theme
It's time to celebrate! Why not do it in style by celebrating with a color theme? This way, everything from the decorations to the food and drinks will be themed around that one particular hue.
To get started, pick a color palette and start shopping for items that go well with this chosen theme.
You can add colorful LED lights to your garage door or even dye some of your furniture or curtains in the chosen hue. You could also use banners or signs as part of your décor, and make sure to set up some festive tables for everyone to enjoy their favorite eats and drinks! Plus, consider dressing up like your favorite character (or wearing something funky!) for an added dose of fun!
2. Garage Door Celebrations Banner Mural
Garage door celebrations are a great way to get your neighborhood together and have some fun. By creating eye-catching mural banners, you can add an extra festive touch to your garage doors.
Choose colors and designs that reflect the event – whether it's a birthday party celebration or just any other special occasion! You can even make it personalized by including photos, quotes, or symbols related to the event.
Banners are easy to install and take down; they're also storage friendly so you can use them for other events in the future too. What's more, using your space in an imaginative way will really bring people together – everyone will be smiling when they come over!
3. Use Stickers to Personalize Your Garage Doors
If you're looking for a way to personalize your garage door, there are plenty of great sticker options available. With different colors and designs, you can make your garage door look really unique.
Vinyl is the most popular material because it's durable and looks great on any surface. You can also get reflective stickers that will reflect light in all directions giving your car or home an extra level of security at night!
To attach the stickers securely, simply use magnets or adhesive tapes. Either one will do the job perfectly – making it easy to change up your garage door's design whenever you want!
4. Garage Door Banner 3D Print
If you're looking for a creative and exciting way to celebrate your special occasions, then garage door banner 3D print is the perfect option.
This interactive garage door banner is made from PVC board material which is waterproof and easy to install with adhesive tapes or screws. Its vibrant colors will really make your parties stand out!
5. DIY Garage Door Exotic Animals
Looking to add a little bit of personality to your garage door? Why not create an exotic animal mural using stencils or templates online? This low-cost and easy creative way to spruce up your space will make a big impression on guests!
Alternatively, you can go for something more subtle by painting your garage door with bright colors and interesting patterns. Utilize different shades of green, blue, and yellow for an eye-catching look.
Play around with different plants and landscapes – the options are practically endless! Whether you go for something traditional or experimental – making DIY garage door exotic animals is sure to be fun!
6. Decoration of Military Aircraft Garage Door
Military aircraft garage doors can be decorated in a multitude of ways to create an extraordinary look. From patriotic art pieces and designs to dazzling light fixtures, there's sure to be something that will perfectly suit your celebration!
Aircraft-themed decorations are perfect for celebrating anything from patriotism and freedom to birthdays, anniversaries, or just any special day. You can even personalize the door with stencils, stickers, or vinyl wraps – it's sure to be a unique and memorable experience!
7. Games Night with Friends
Games night is the ultimate way to spend a fun evening with friends and family. It's an interactive experience that can be enjoyed by everyone, making it perfect for group bonding.
Think of games night as a mini-party – decorate your garage door or any other spacious area to add some excitement! There are so many great games out there that you can choose from, whether you want something challenging or simple. Just make sure to include enough variety so that everyone gets their desired type of game-playing satisfaction!
Last but not least, remember to have lots of snacks and drinks on hand in case anyone starts getting hungry or thirsty during the game session!
8. Special Themed Dinners
Having a special-themed dinner is an excellent way to celebrate a birthday, anniversary, or any other special occasion. By choosing the right theme for your celebration, you can create decorations and custom centerpieces that will reflect this.
Furthermore, you can choose meals that fit within the chosen theme – like serving food inspired by a movie night or creating a tropical paradise experience with island-inspired dishes! To complete the festive atmosphere of your party, add interactive music games or live performances to keep guests entertained throughout their meal.
9. Arrange A Photo Booth Session
A photo booth session is a great way to capture all the fun and laughter of your celebration. Provide guests with props like masks, wigs, and funny eyeglasses for some hilarious snapshots.
You can also use a digital backdrop to instantly print out copies of all the photos! And don't forget – get your garage door closed in one shot as this will be an amazing memento of your special day!
10. Garage Door Decor Interiors
Garage door decor is an easy way to add a little bit of personality and festivity to your home. Not only will it make your garage look more cheerful, but you can also use it as an opportunity to showcase your design skills.
To get started, choose colors that represent the celebration or event you are celebrating. For example, red and green for St Patrick's Day celebrations! Then take advantage of all the decorating possibilities: hang streamers, balloons, banners, etc.
You even have the option of painting words on your door in celebration (or just in general!) If this isn't enough inspiration then check out some amazing garage door décor ideas below!
Conclusion
Garage door celebrations are a fun and exciting way to show your support for your favorite teams, holidays, or special events. We hope we've given you some great ideas to try out this year!
Whether you're decorating for a holiday or supporting your team, the garage door celebration is sure to bring lots of smiles. So grab your garage door decorations, and get ready to celebrate!