In this article, we will explore the most innovative and best garage gym equipment released in 2023. As the fitness industry continues to evolve, new companies are entering the market, pushing for innovation and offering practical, functional, and well-designed products.
From adjustable dumbbells to squat racks and cable machines, we have tested and reviewed a wide range of gym equipment to bring you the top recommendations for your garage gym setup. Join us as we unveil the winners of the first annual Fitness Most Wanted Awards!
Disclaimer and Transparency
Before we delve into the list of the best garage gym equipment of 2023, we want to be transparent about a few things.
While these are not detailed reviews, we will provide our personal insights on the products. Many of the items we have tested were sent to us by the companies for review purposes. However, our opinions remain unbiased and honest.
If you decide to purchase any of the mentioned products, we will provide links below with any discount codes we have negotiated exclusively for our readers.
Please note that using these links may earn us a small commission without increasing the cost to you.
These commissions support our work at Garage Gym Reviews and enable us to continue delivering valuable content to our audience.
Overview of garage Gym Equipment in 2023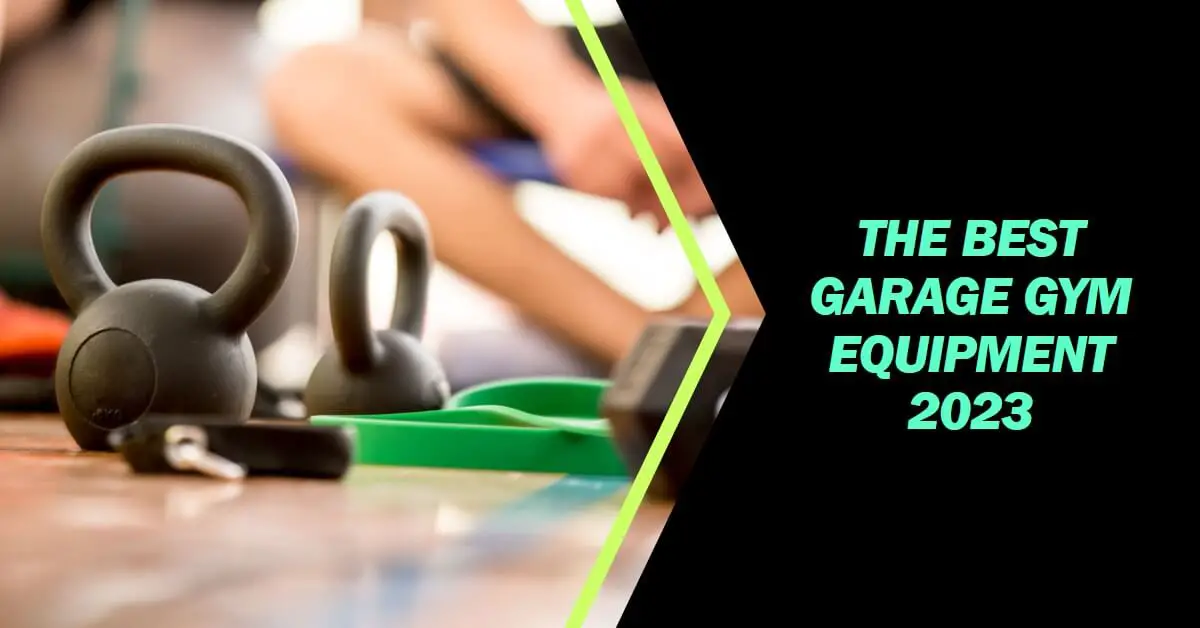 The year 2023 has seen significant advancements in garage gym equipment. With more small companies entering the market and larger companies feeling the pressure, there has been a surge of innovation in the garage gym space.
This trend is likely a result of the pandemic's impact, which forced companies to halt their operations temporarily and then ramp up their efforts to release new and improved products in 2022.
As a result, we have witnessed over 30 product categories with items that are both practical and functional, designed to enhance training experiences in garage gyms.
From affordable options to high-end equipment, we have curated a list that caters to various budgets and preferences.
Now, let's dive into the first category of the most innovative garage gym equipment: adjustable dumbbells.
Most Innovative Adjustable Dumbbell: Pepin Fast Series
Adjustable dumbbells are a staple in most garage gyms, and the Pepin Fast Series takes innovation to the next level.
These adjustable dumbbells are unique in their design and construction, offering one of the heaviest options on the market.
Made in North America, these dumbbells utilize full cast iron, making them stand out from the competition.
While they may not be suitable for everyone, these dumbbells impressed us with their innovation and quality.
Please note that the Pepin Fast Series is not a one-size-fits-all recommendation. However, in terms of innovation, they are unrivaled among adjustable dumbbells released in the past year.
Impressive Bench at a Great Price: Atlas Performance Bench
Having a sturdy and versatile bench is essential for any garage gym, and the Atlas Performance Bench delivers both quality and affordability.
With its heavy-duty construction, adjustable backrest, and solid stability, this bench provides a reliable platform for various exercises, from bench presses to incline dumbbell presses.
The Atlas Performance Bench stands out for its exceptional build quality and user-friendly design, all at a competitive price point.
Whether you're a beginner or an experienced lifter, this bench is a fantastic addition to your garage gym setup.
Outstanding Specialty Bars
Specialty bars offer unique training options and can be a game-changer for your garage gym. We have selected four exceptional specialty bars that have made a mark in 2023.
Best Trap Bar: Lego Opin Bar 2.0
The Lego Opin Bar 2.0 is a standout among trap bars, providing a solid and reliable training tool for deadlifts, shrugs, and other lower body exercises.
It features a robust and durable construction, with a unique handle design that allows for multiple grip positions.
The Opin Bar 2.0's design also enables seamless loading and unloading of weight plates, making it a convenient choice for efficient workouts. If you're looking to add a trap bar to your garage gym, the Lego Opin Bar 2.0 is a top-notch option.
Most Innovative Trap Bar: Rep Open Trap Bar
For those seeking innovation and versatility, the Rep Open Trap Bar takes the spotlight. This trap bar incorporates an open design that allows for a wide range of movements and exercises.
With its unique frame structure, you can perform exercises like rows, overhead presses, and farmer's walks in addition to traditional trap bar exercises.
The Rep Open Trap Bar's versatility and sturdy construction make it a standout choice for anyone looking to expand their training options.
Read Also:
Budget-Friendly Trap Bar: Giant Lifting Trap Bar
If you're on a tight budget but still want a quality trap bar, look no further than the Giant Lifting Trap Bar.
Despite its affordable price, this trap bar doesn't compromise on performance or durability. It features a solid steel construction and a comfortable knurled grip.
The Giant Lifting Trap Bar provides excellent value for money and is an ideal option for those starting their garage gym journey or looking to expand their equipment collection without breaking the bank.
Multi-Grip Bars: Rogue Multi-Grip Bar and Kabuki Cadillac Bar
Multi-grip bars have gained popularity in recent years due to their ability to target different muscle groups and alleviate stress on the shoulders and wrists.
The Rogue Multi-Grip Bar and Kabuki Cadillac Bar are two exceptional options in this category.
The Rogue Multi-Grip Bar features multiple neutral grip positions, allowing for varied hand placements during exercises. It's sturdy construction and comfortable grips make it a reliable choice for bench presses, rows, and other upper-body movements.
The Kabuki Cadillac Bar takes multi-grip bars to the next level with its innovative design. This bar incorporates a rotating handle system that provides a more natural and ergonomic grip, reducing stress on the joints.
With its versatility and superior craftsmanship, the Kabuki Cadillac Bar is an excellent investment for those seeking a high-quality multi-grip bar.
Noteworthy Olympic Barbell: Fringe Sport Olympic Bar
When it comes to Olympic barbells, the Fringe Sport Olympic Bar stands out for its exceptional performance and value.
This barbell features durable stainless steel construction, precision bearings, and a moderate knurling that strikes the perfect balance between grip and comfort.
Whether you're performing Olympic lifts or powerlifting movements, the Fringe Sport Olympic Bar delivers reliable performance and durability at a competitive price point.
Read Also:
Conclusion
With the ever-growing popularity of garage gyms, the demand for high-quality and affordable equipment has skyrocketed.
In 2023, the fitness industry has answered the call with impressive offerings in various categories.
From versatile power racks to exceptional specialty bars and reliable Olympic barbells, these top picks provide a solid foundation for any garage gym setup.
Whether you're a beginner or an experienced lifter, investing in these standout pieces of equipment will enhance your workouts and help you achieve your fitness goals.